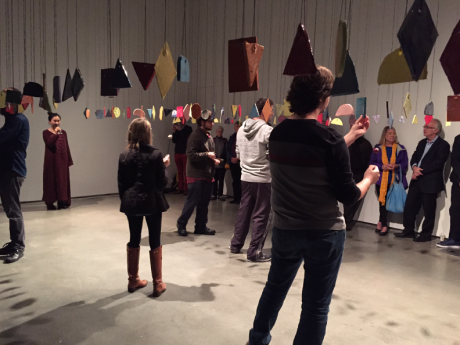 The Brown Arts Initiative (BAI) seeks to cultivate creative expression and foster an interdisciplinary environment where faculty and students learn from each other and from artists and scholars from across the campus and around the world. Comprising six academic departments and two related programs, the BAI builds on Brown's reputation as a destination for arts exploration, contributing to cultural enterprise through the integration of theory and practice. Most of the BAI programs are free to the public.
BAI retained Bow Bridge in 2016 to serve as communications counsel and develop and implement a strategic campaign to promote its official launch in 2017 and establishment of its brand. With its stellar roster of programs, the firm helped position the initiative as a transformative asset for Brown and the Providence community. The firm promoted BAI's programs, events, projects, exhibitions, symposia, professors of the practice residency program, and initiatives with leading artists across disciplines, curators, activists, and scholars to local, regional, and national media.
In coordination with Brown, the firm developed and distributed press materials announcing the architect selected for its new performing arts center and, later, the reveal of the design concept.
Bow Bridge also promoted BAI partnerships and collaborations on campus, within the community, and nationally including projects with UCI's Institute for 21st Century Creativity and New York City-based Performa.